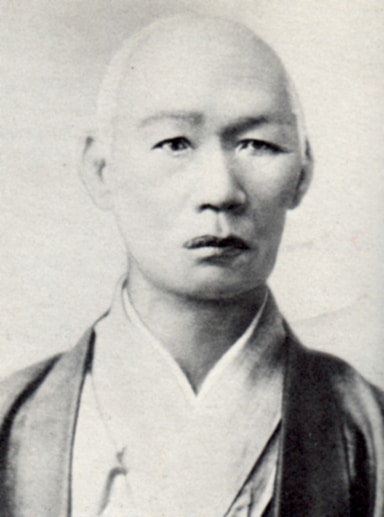 (1827-1898)
Lived in Fairhaven 1843-1849
Returned to Japan 1851
In 1843, Fairhaven became the home of the first Japanese person to live in America. The ties of friendship, first formed when a Fairhaven whaling captain rescued fourteen year old Manjiro Nakahama from a small island in the Pacific Ocean, have endured to this day and make Fairhaven a popular spot for visitors from Japan.
Manjiro Nakahama was born in a fishing village in what is now Tosashimizu, Japan, in 1827. From a poor family, he became a fisherman at the age of 13. In early 1841, he and four companions were caught in a storm at sea and shipwrecked on the uninhabited island of Tori Shima (Hurricane Island) in the Pacific. Nearly six months after they had been stranded, the young men were rescued by Fairhaven Captain William H. Whitfield aboard the whaleship John Howland. Manjiro's four shipmates were set ashore at the Sandwich Islands (later known as Hawaii), but the fourteen-year-old, known to the captain and crew as "John Mung," chose to return with Whitfield to America.
Manjiro arrived in Fairhaven with Whitfield on May 6, 1843. He spent his first night in America at Whitfield's home in the Oxford Village neighborhood of town. Because Whitfield was a widower at the time, he sent Manjiro to live for a short time with the Akin family who lived just down the road at 14 Oxford Street. Manjiro was tutored by a neighbor, Miss Jane Allen, and he attended classes at the one room Stone Schoolhouse on North Street.
At the end of May, Whitfield remarried and then purchased a farm on Sconticut Neck. Manjiro helped build the Whitfield farmhouse, now located on Crescent Drive. He continued his schooling at the Sconticut Neck Schoolhouse, which is now a private home.
Though most of Manjiro's schoolmates accepted him, some of their parents were not as welcoming to the young man from a foreign land. When Capt. Whitfield took Manjiro with him to the Congregational Church, he was told the boy would have to sit in the "negro pew." Whitfield left the church and took his family to the original Unitarian Church at 32 Washington St., where Manjiro was allowed to sit with the Whitfields.
As he got older, Manjiro took classes in mathematics and navigation with Louis Bartlett in the school he ran at 42 Spring Street. Here the boy became familiar with Bowditch's American Practical Navigator which he later translated into Japanese.
In 1846, Manjiro took to the sea again, aboard the whaleship Franklin. He spent some time in San Francisco during the Gold Rush before joining another ship and eventually returning to Japan.
Upon returning to Japan, Manjiro was at first imprisoned because Japan forbade its people from leaving. However, his familiarity with American customs and the English language became important when Commodore Matthew C. Perry first arrived to "open Japan" to trade relations with the western world. Manjiro rose to prominence in Japanese governmental circles and was made a samurai. He promoted the acceptance of American ideas and technology. (He has also been credited with introducing the necktie to Japan.)
Manjiro compiled A Short Cut To English Conversation, which became the standard book on practical English at that time. He also became an instructor teaching navigation and ship engineering at the Naval Training School in Yedo (now Tokyo). Twice the Japanese government sent Manjiro on diplomatic missions to America. On the second trip, in 1870, he revisited Fairhaven, staying once again, though this time just overnight, with the Whitfields.
Manjiro Nakahama died on November 12, 1898, in his son's house in Tokyo.
On July 4, 1918, Viscount Kikujiro Ishii, the Japanese ambassador to Washington, presented to Fairhaven, on behalf of Manjiro's eldest son Dr. Toichiro Nakahama, a samurai sword as a token of gratitude for the kindness shown to his father by the town. The sword was displayed in a glass case in the Millicent Library, even during WWII. The original sword was stolen from the library in 1977 and has never been recovered. Hearing of the theft, Dr. Tadashi Kikuoka of Seton Hall University located another sword of similar origin and presented it to the town as a replacement.
An interesting sidebar to the Manjiro story is that President Franklin Delano Roosevelt's grandfather owned a share of the whaleship John Howland, which rescued the boy. In 1933, in a letter to Toichiro Nakahama, the president wrote, "You may not know that I am the grandson of Mr. Warren Delano of Fairhaven, who was part owner of the ship. . . that brought your father to Fairhaven. . . . when I was a boy, I well remember my grandfather telling me all about the little Japanese boy who went to school in Fairhaven and who went to church from time to time with the Delano family." Warren Delano also purchased and donated the land for Riverside Cemetery where the Whitfield family rests. It's no wonder Fairhaven felt somewhat torn when the United States and Japan were at war only a few years after that letter was written.
Though the wounds of war took many years to recover from, neither Fairhaven residents nor the Japanese forgot Manjiro's stay in town in the 1840s. In the fall of 1987, the Fairhaven/New Bedford—Tosashimizu Sister City Committee was formed to further promote international cooperation, friendship and peace between those communities. Crown Prince Akihito, now Emperor of Japan, visited Fairhaven at that time. The group's name has since been changed to the Whitfield-Manjiro Friendship Society, Inc. The society maintains a museum at Capt. Whitfield's house at 11 Cherry Street. The house itself is owned by the Town of Fairhaven.
A Manjiro Festival, sponsored by the Whitfield-Manjiro Friendship Society, is held in Fairhaven in early October of odd numbered years. The festival, featuring Japanese and American foods, arts and crafts booths and entertainment, celebrates the sister city relationship and the bond that has survived for more than a century and a half.
The Manjiro Trail
The Manjiro Trail was created by the Whitfield-Manjiri Friendship Society. It consists of eight sites in Fairhaven that are connected to the story of Manjiro Nakahama. Those sites are listed below. Note that some are private homes and are not open to the public.
Washington Street Meetinghouse (1832)
Whitfield-Manjiro Friendship House (date unknown)
Capt. Bartlett Allen House (before 1790)
Dr. Hinohara Bench and Peace Pole
You may download .pdf files of the Manjiro Trail brochure in English or Japanese and learn more about tours of the trail here: Manjiro Trail.
The website of the Whitfield-Manjiro Friendship Society is here: Whitfield-Manjiro.org