FERRY SERVICES
New Bedford to Martha's Vineyard & Nantucket
New England Fast Ferry Company LLC
State Pier, New Bedford
Toll Free: 866-683-3779     http://www.seastreak.com
Seasonal, (May to October), passenger service aboard a state-of-the-art, high speed catamaran. Four to six round trips daily, depending on season. Routes include New Bedford-Martha's Vineyard and New Bedford-Nantucket.
New Bedford to Cuttyhunk Island
M/V Cuttyhunk, Cuttyhunk Ferry C0., Inc.
State Pier, New Bedford
508-992-0200     http://www.cuttyhunkferryco.com
One-hundred, forty-nine passenger ferry providing service to Cuttyhunk Island.
FERRY PARK & RIDE
The Whale's Tooth Park & Ride facility in New Bedford provides 24-hour parking for ferry customers and shuttle bus service directly to the ferry terminal. Directions: I-195 to Exit 15 (Route 18 South, Downtown). Take Purchase Street off-ramp and follow signs.
BUS SERVICES
Local Bus Routes
Southeastern Regional Transit Authority SRTA
700 Pleasant Street, New Bedford
508-999-5211     http://www.srtabus.com/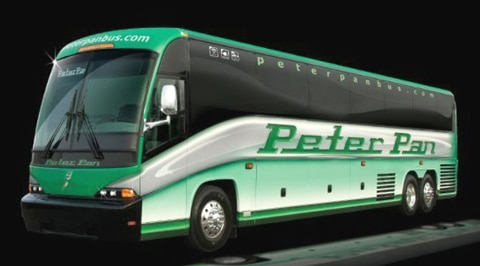 New Bedford-Boston (commuter to South Station and to Logan airport)
New Bedford-Providence & New York
Peter Pan Bus Lines
1-800-343-9999     http://www.peterpanbus.com
From SRTA terminal in New Bedford.
AIR TRANSPORTATION

New Bedford to Martha's Vineyard & Nantucket
Cape Air
1475 Airport Road, New Bedford
508-771-6944    http://www.capeair.com
Enjoy fast, frequent flights to and from New Bedford Airport and points within New England including Boston, Martha's Vineyard and Nantucket.