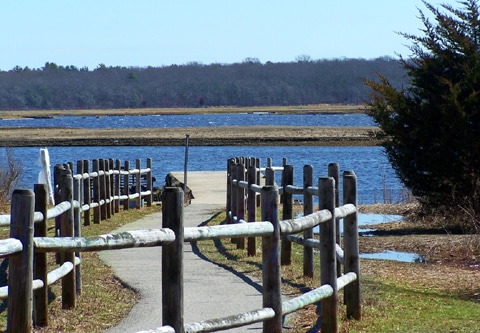 Little Bay Conservation Area
East end of Little Bay Road, Fairhaven
Sunrise to sunset
The 70-acre Little Bay Conservation Area is adjacent to the town's Public Works Department property and is on the route of the 1.7 mile Little Bay Extension of the Phoenix Bike Trail. This paved path offers a multi-use trail through the Little Bay area, making this an enjoyable recreation destination for walkers and cyclists. A pier extends into the bay, proving a fishing spot and offering views of the saltmarsh.
There is a small parking lot at the east end of Little Bay Road. The property is owned and maintained by the Town of Fairhaven.