Here is a list of vendors who have already signed up for the third season of the Huttleston Marketplace in 2020. 
Application form and the rules and guidelines for vendors for the 2021 season can be downloaded as a PDF soon.: 2021 Huttleston Marketplace Application.
ALL SEASON
These vendors will be set up nearly every week. From time to time a vendor may miss a week due to other commitments.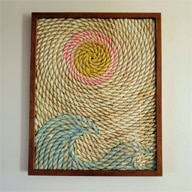 Harborside Upcycled, upcycled nautical décor and accessories, bracelets, buoy lamps, items made from driftwood, rope, fishing net, and other ocean debris
Funky Bijoux, beach glass and pottery made into mosaics for the garden, driftwood, and driftwood sculptures 
B&B Originals and Doug's Walking Sticks,tote bags and zippered pouches hand crafted from vintage fabrics and Doug's hand crafted wooden walking and hiking sticks 
Lafleur's Wild Flower Honey, honey produced in Swanea, MA, and beeswax products.
Teal Farm & TF Woodcraft, farm fresh vegetables, berries, herbs, wooden bowls and spoons
New Bedford Pottery Works, stoneware household items, gifts, and ornaments
Cyd's Creative Kitchen, fresh breads, pies, cheese rolls, cookies, Cape Cod Ginger sodas and more
We Be Jammin', specialty jams, salsas, bbq sauce, marinades, pickles, mustard, relish, fresh peanut butter & almond butter, more
Lisa Elliott, handwoven wearables and home accessories
The Crooked Cottage, unique, one-of-a-kind hand crafted artisan goods with a pagan or wiccan theme, including wood burned images, semi-precious stone jewelry, quilted items and more
This and That, framed picture puzzle art
Roxann's Garden Center, plants and organic soap
Barbosa Family Farm, a family farm selling lettuce, tomatoes, radishes, strawberries, turnips, herbs, plants, etc.
Memere's Attic, sewn, crocheted, knitted baby, animal, kitchen, and household items—cozies, dish towels, bags, baby items, pet items, aprons, face masks, more
Dorothy Cox's Candies, ice cream cups, ice cream bars, fudge,  candy, trail mix, hot dogs, old fashioned bottled soda
Rockin' Guac, authentic homemade guacamole in 8 oz. and 12 oz. prepackaged containers
My Game Originals, T-shirts inspiring kids to be kind
IZO Arts and Crafts, goat milk soap
oSmByDenee, skincare products, jewelry, cork creations
In A Snap, handmade jewelry made from cork and leather
Brenda's Pastries & Cakes, breads, brownies, turnovers, cakes, and more
Sparkease Tie Die & Marbling, tie dyed clothing for children and adults, marbled hats
SELECTED DATES
These vendors will be set up on selected dates throughout the 2020 season. Some may add additional dates.
Snowflake Designs, metal and wood signs with vinyl decals, onesies, shirts, cups tumblers, mugs
By the Bay Wampum, wampum and sea glass jewelry and accessories
A Stitch of the Sea, sea glass art & jewelry, cups, ornaments, knitted items, more
S.W.I.S. Woodworking, wooden toys, fire trucks, airplanes, cars, doll furniture, scroll saw decor, bird houses, bat houses, kids' furniture and more
Cloverdilly Candle Company, hand poured soy and coconut wax candles
Wicksmith Candles, hand crafted soy candles and melts
Custom Jewelry Designs by Marie, jewelry of all kinds
Willow Ridge Candles, vegan-friendly, hand poured soy candles
Storytime with Friends & Southpaw Design, hand knitted friends with their storybook, photo notecards, welded horseshoe sculpture
JKL Jewelry Designs, one of a kind glass, pearl, crystal, semi-precious, and antique beaded jewelry. Vintage jewelry and handbags
Jewelry by Ruti, handmade beaded necklaces, bracelets, and earrings
Franky and J. Designs, paper products, paper flowers, journals, stationery, and home décor
Salted Silver, local silversmith specializing in hand made, one-of-a-kind sterling silver and beaded jewelry, inspired by sun, surf, and nature on the Southcoast
Sleepy Dawg Gifts, canvas signs, etched glass, custom cups and tumblers
Robust Radiance, 100% vegan and cruelty-free self care products
TAL, antique and vintage furniture, glassware, china, decorative and collectible items
Towel Kreations by Kimmy & One of a Kind Photos by Kimmy, kitchen towels with crochet toppers, photo prints, notecards, magnets, calendars
Namaste Rabbit, wooden painted jewelry, wire wrapped crystal jewelry, pyrography jewelry, macramé and hand stamped jewelry
Witchy Women's Wares, dream catchers, crystal jewelry, loose crystals, blessing bags, blessing balls, hand poured beeswax candles, herbs
Driftwood Designs, hand crafted, one-of-a-kind jewelry made from sterling, gold filled, semi-precious stones, Swarovski crystals, leather, and sea glass
Make Your Own Tied Dye, make your own tie died shirt to take home
Studio Sea Designs, beach and nautical themed night lights, driftwood wind chimes, silver & sea glass jewelry, mermaid tail jewelry holders, more
Spinning Wheels Mobile Yarn, fine yarns from independent dyers and fiber sources throughout New England, Lykke needles, hand made project bags
Authentic Handworks, polymer clay, silver and gold-filled jewelry
Creations by Del, starfish decorated with ribbons and flowers, seaglass
Shellz Beadz, bead woven jewelry including bracelets, earrings, necklaces, using semi precious stones, glass beads, etc.
Goat Haven Farm Soaps, homemade organic goat milk soaps
Gifts to Give, community outreach
Cobblestone Headwear, headwear embellished with designs for Fairhaven, New Bedford, Dartmouth & Mattapoisett
Cards by Cecelia, handcrafted greeting cards
For the Birds, unique bird houses made from recycled lumber, pvc pipe bird sculptures
Nanci Dunlop, plants, herbs, vintage and antique books of all types, small antiques, book related items
Land and SeaGlass by Kathy, mixed medium of local sea glass, reiki charged agate and crystals, and ocean themed framed art and suncatchers
DLemma Photography, photo prints from the Southcoast area, calendars, magnets
Cece and D, upcycled and vintage home décor, antiques, florals, linens, small hand painted furniture
No Joke Smoke BBQ, jarred barbecue sauce, spice rubs, and prepackaged food products such as chicken pot pie, shepherd's pie and mac & cheese
Diana Taft Designs, custom and original jewelry designs made from semi-precious, stone, glass and wood
Mila's Ruffles, head wraps with ruffles for babies and children
LMP Soapworks, hand crafted soaps, scrubs, bath salts, balm, laundry powder, personal care items and more
Nana and Grampy's Crafts, pencil drawings on wood, hand painted flags on reclaimed pallet wood, canvas paintings
Joan B's Treasures From the Sea, coastal décor, hand crafted glass lamps, seashell art, trinket boxes, beach signs, Fairy gardens
Sandler Crafts, pebble art
Helena's Colorful Creations,  headbands, tic tac toe games, baby blankets, girl's barrette's, kids dream catchers, kids purses, more
Sweet Spirits, gnomes, cloth masks
Ashley Cowles Art, art, oddities, and home decor
Sara Gifford Art, original art
One Day Cherished, handmade resin pieces made with gently preserved flowers, including bracelets, paperweights, coasters, more
Lemon & Maisey, stamped silver flatware and jewelry made from flatware
The Cellar on Delano, nautical crafts and artwork
Mermaid Tears by MB, ocean inspired art using handmade figurines of mermaids, turtles, and whales with sea glass, shells, and resin
Wellspring Nursery, vegetable plants and edible flower plants sold in cowpots that you can plant
Window Panes, coastal decorated antique windows and small seaglass framed art
Days Gone By Vintage Décor, vintage teacup bird feeders, sage, boot planters, more
Cathy's Sugar Scrubs & More, sugar body scrubs, butters, wax melts, Pink Himalayan foot soaks, more
Anne Guilherme, rice bags (herbal), kids masks, mouse ears, succulent pots, fairy wands, and more
B&B Embroidery, embroidered hats, towels, pot holders, etc.
Window Panes, coastal decorated antique windows and small seaglass framed art
Simplicity Jewelry, charm bracelets, silver & resin pendants, and chain bracelets
Hoppy Glass, glass jewelry & more
MassMacarons, packaged, homemade macarons
Fashion Wraps by Nancy, fleece ponchos and the "Give a Gnome a Home" collection
Da Baby Dog Kitchen, homemade baked pet treats and meal toppers (cooked meat & veggies packaged in freezer storage bags)
Cottage Garden, hand-made garden décor—trellises, benches, wood birds, fish, window boxes, vintage planters. Architectural pieces
Some Things Fishy, nautical crafts & decor
H&M Jewelry, hand made jewelry
K&A Creations, paintings, hand painted decorative signs, hand painted whimsical lawn ornaments, more
Garage Made, home décor
Aguilar Art & Terraza, acrylic paintings and moss walls
Debbie Stone Originals, hand painted weatherproof, personalized signs, pet portraits on pillows and canvas
Art by Enchanted, painted garden rocks and signs
Climate Reality Southcoast, climate change info
JJ Creations, candles, heating pads, weighted blankets
Diane's Kitty Kondos, dog and cat beds, cat kondos, cat scratch posts, dog & cat toys, more
Portmouth Arts Guild, hand painted items made by members of the Portsmouth Arts Guild, such as bird houses, shadow boxes, pickets, and cards
Asher's Art, hand painted magnets, ornaments, one-of-a-kind watercolor & acrylic framed paintings
The Nautical Blooms Collection, Nautically inspired shell bouquets, necklaces, home goods
Jingle Cat Creations, hand made necklaces, bracelets, rings, and anklets
Stella Maris, wallets, kitchen clothes, fabric postcards, pillows
Button Up, fun buttons to put on backpacks, lanyards, coats, etc.
SLJ Jewelry Design, one of a kind jewelry made from cut and polished stones, minerals and gemstones, and well as loose stones to be used by other artisans
Wicks of Wood, homemade, pure soy candles
Mermaid's Baubles, unique gifts from the sea made with shells
Metalhead, exotic bird scultures made from wire
Susan Black, quilts, table runners, hot pads, mats
Simply Sisters, wooden decor, wreaths, signs, ornaments, more
FOOD
These vendors will be selling food on the specific dates listed with their names.
Dorothy Cox's Candies, ice cream cups, ice cream bars, fudge,  candy, trail mix, old fashioned bottled soda, bottled Del's Lemonade (All Season)
Rochester Lions Club, Rochester Lions Club, , lobster rolls, pre-packaged sandwiches (ham, turkey, etc.), salads, fruit cups, beverages, more (June 27, July 18, August 1, 8, 29, September 19)
Return to HUTTLESTON MARKETPLACE HOME