Here is a list of vendors who have already signed up for the third season of the Huttleston Marketplace in 2020. 
Application form and the rules and guidelines for vendors for the 2020 season can be downloaded as a PDF here: 2020 Huttleston Marketplace Application.
ALL SEASON
These vendors will be set up nearly every week. From time to time a vendor may miss a week due to other commitments.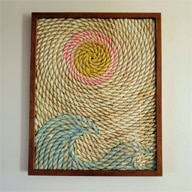 Harborside Upcycled, upcycled nautical décor and accessories, bracelets, buoy lamps, items made from driftwood, rope, fishing net, and other ocean debris
Funky Bijoux, beach glass and pottery made into mosaics for the garden, driftwood, and driftwood sculptures 
B&B Originals and Doug's Walking Sticks,tote bags and zippered pouches hand crafted from vintage fabrics and Doug's hand crafted wooden walking and hiking sticks 
Lafleur's Wild Flower Honey, honey produced in Swanea, MA, and beeswax products.
Teal Farm, farm fresh vegetables, berries, herbs and more
Bracelets by George, braided elastic bracelets 
Snowflake Designs, metal and wood signs with vinyl decals, onesies, shirts, cups tumblers, mugs
Turning by Mr. B., turned wood and acrylic pens, including custom designs and specialty pens for many professions, key rings, wine stoppers, pepper grinders, shoe horns, and more
Cyd's Creative Kitchen, fresh breads, pies), cheese rolls, cookies, Cape Cod Ginger sodas and more
We Be Jammin', specialty jams, salsas, bbq sauce, marinades, pickles, mustard, relish, fresh peanut butter & almond butter, more
SELECTED DATES
These vendors will be set up on selected dates throughout the 2020 season. Some may add additional dates.
By the Bay Wampum, wampum and sea glass jewelry and accessories (June 6, 20, July 11, 25, August 8, 22, 29, September 5, 19)
A Stitch of the Sea, sea glass art & jewelry, cups, ornaments, knitted items, more (June 13, July 11, August 8)
S.W.I.S. Woodworking, wooden toys, fire trucks, airplanes, cars, doll furniture, scroll saw decor, bird houses, bat houses, kids' furniture and more (June 6, 13, 20, July 11, 18, 25, August 8, 15)
New Bedford Pottery Works, stoneware household items, gifts, and ornaments (June 6, 20, August, 8, 15, 29, September 12, 19)
Cloverdilly Candle Company, hand poured soy and coconut wax candles (July 18, August 8, August 22)
Lollie's Loops, crocheted items and sewn items—towels, washcloths, stuffed animals, baby bibs and toys, quilts, more (June 20, July 18, August 15, September 18)
Wicksmith Candles, hand crafted soy candles and melts, (June 13, September 19)
Custom Jewelry Designs by Marie, jewelry of all kinds, (June 6, 13, 20, July 11, 25, August 8, 22, September 5, 12, 19)
FOOD
These vendors will be selling food on the specific dates listed with their names.
Fairhaven Lions Club, hot coffee, iced coffee, infused water, linguica sandwiches, hotdogs, hamburgers, malasadas. (June 6)
Return to HUTTLESTON MARKETPLACE HOME