Here is a list of some of the vendors you might see at the Huttleston Marketplace in 2018. Those marked with an asterisk * are signed up for the whole 12-week season.
NOTE: The June 30 date has been canceled by the Fairhaven Town Administrator due to possible conflict with the Homecoming Day Fair. Vendors listed below for June 30 will have their dates adjusted as they contact the Office of Tourism with their plans.
Application form and the rules and guidelines for vendors can be downloaded as a PDF here: Huttleston Marketplace Application.
Mel's Antiques & Collectibles*, vintage & period collectibles and antiques
Lisa Elliott & Susan Gelotte*, hand woven wearables and home accessories, hand printed wood and linoleum cuts
Rockin' Guac*, fresh, homemade guacamole made from local ingredients and Hass avocados from California
Cyd's Kitchen*, baked goods including cheese rolls, brownies, cookies, breads, frozen ready-to-heat chicken and meat pies and more
Marie Machado*, jewelry
Widemarsh Farm*, heirloom vegetables, greens, herbs, and in-season fruit
Heart Body Arts*, henna, face painting, jagua, glitter tattoos
Shirley Mendonca*, photo note cards, decorated wooden boxes
Softwear Daily*, handmade creations to accent home and wardobe, including fleece hats, doggie duvet covers, catnip toys, market bags, more
Barbosa Family Farm*, fresh vegetables, fruit, herbs, plants
Lafleur's Wild Flower Honey*, honey produced in Swanea, MA, organic fed, free-range eggs, fresh flowers
Captivating Twists*, savory and sweet baked goods, including bread sticks, crackers, quiche, tarts, pies, focaccia, scones, muffins, plumcakes, eclairs, apple strudel, cookies and more
New Bedford Pottery Works*, line of handmade ceramics, made in New Bedford, MA 
This and That*, puzzle art
Girouard's Farm*, farm fresh eggs
Susan Sampson*, polymer clay, silver, and gold filled jewelry
Ron O'Berry Jr.*, small watercolor prints and note cards featuring the artist's work
The Rusty Scissors, unique hand sewn and vintage style dolls (July 7, 14, and most other weeks)
Silly Bean Coffee Co., cold brew, nitro, and specialty iced coffees (June 23, July 7, 14, 21, 28, Aug. 4, 25, Sept. 1)
Handmade Soaps, Salves & Balms, soaps, salves, balms, shaving soaps, dog shampoos, fragrance stones, creams, scrubs, bath bombs (June 16, 23, July 14, Aug. 11)
Funky Bijoux, beach glass and pottery made into mosaics for the garden, driftwood, and driftwood sculptures (June 16, 23, July 7, 14, 28, Aug. 4, 11, 18, Sept. 1)
S.W.I.S. Woodworking, scrolled decor out of wood, doll furniture, kids furniture, bird houses, planters, toys (June 16, 23, July 21, 28, and other dates)
One Pine Day, rustic, hand crafted, hand lettered home decor, including signs, serving trays, recipe boxes, and authentic railroad spike coat racks (June 16, July 21, 28, Aug. 11, 25)
DLemma Photography, photo prints from the Southcoast area, calendars, mugs, magnets (June 16, July 7, 14, 21, Aug. 18, 25, Sept. 1)
Diana Taft Designs, original jewelry made from stone, coral, glass, silver, and wood (June 16, June 23, July 7, Aug. 11, 18)
Brandies Kreations, wood items, cutting boards, bread boards, beer totes, dog leash hangers (to be announced)
Knit N Stitch, Nancy Fortin & Carol Almeida, knitted hats, cowls, blankets, dish cloths, sewn potholders, blankets, and dish cozies (Aug. 18 & Aug. 25)
One of a Kind Kreations by Kimmy, crocheted dish towel toppers, photo products (July 28, Aug. 11, Sept. 1)
Shane Sher, antique homewares, vintage collectibles, and other neat stuff (July 21)
KS Books LLC, children's books "August Skies" and "June Moon" by Kathleen Souza, illustrated by Hannah Robidoux (June 23 & July 14)
Flip-N-Roll Food Truck, Portuguese and American fare (June 23)
Suzan Galpin, used & antique books, vintage collectibles including commemorative plates, pottery, records (July 7, July 21, August 4, August 25)
Fairhaven Village Tinsmith, decorative and useful hand made tin ware
The Hippie Farmer, fresh herbs and seasonal produce, goat milk soaps & lotions, hand crafted items, and more (June 16, July 21, August 18)
Ninny's Nook, knitted items, ponchos, dish cloths, knitted toys, horses, fairies & pirates, baby sweaters (June 16, July 14)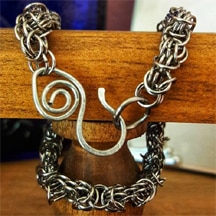 Twisted by Ken, handmade jewelry (July 7, July 21, Aug. 4, Aug. 18)
For the Birds, Steve Almeida's unique bird houses made from reclaimed wood, and decorative birds artfully fashioned from PVC pipe (June 16, Aug. 11)
Fashion Wraps by Nancy, unique spiral wrap bracelets, fleece ponchos, decoupage magnets, more (July 21)
Native & Nautical Treasures, oil paintings, prints, glass & pottery, jewelry, pocket knives, picture frames, more (June 23 and other dates)
Choose Happiness!, original design T-shirts and hats (June 16, 23, July 14, Aug. 11, Sept. 1)
East End Eddie Doherty, signing and selling his book "Seven Miles After Sundown" about fishing on the Cape Cod Canal (July 14)
Busy Sisters Boutique, embroidered items including finger puppets, coin purses, kids dress up masks, tooth fairy pillows, badge holders, more (June 23)
Back Cellar Designs, an eclectic assortment of repurposed items for home & garden, including mirrors, wall sconces, plant holder shutters, rustic wood & bottle centerpieces, small repurposed furniture, more (June 16, 23, July 28, and some August dates)
A Touch of Grace by Paula, handmade beaded jewelry (June 16, 23, July 21, 28, August 11, 18)
The Black Leash, hand crafted pet leashes made from nautical rope, nylon rope, or leather, and reflective collars (June 16 and five or six weeks to be announced)
Spinning Wheels Mobile Yarn, yarns from independent dyers and fiber sources throughout New England (June 23, July 7, 28)
Furry Friends Pet Attire & Sew Hooked Dresses, pet bandanas, bowties, catnip blankets, and toddlers' crochet topped dresses and matching dresses for 18″ dolls ( dates to be announced)
Bracelets by George, braided elastic bracelets, (July 7, 14, 28, August 4, 18, 25, September 1)
Nightshade Art Shoppe, wearable hand painted patches, handcrafted jewelry, original art, decor items (June 16, 23)
Cathy's Homemade Sugar Scrubs & More, sugar body scrubs, butters, wax melts, Pink Himalayan foot soaks, more (July 28, August 11, 18, Sept. 1)
Artistry Collection Studios, shell art, jewelry, photographs (July 7, July 14)
Southern Mass Sea Glass, resin accessories made with sea glass, flowers, stones, and leaves, including bracelets, key chains, paper weights, coasters, more(June 23, July 28, August 11, 18)
Lookout!, locally designed and embroidered goods for adults and children. (June 23 and other)
North Fairhaven Improvement Association, hotdogs, chips, soda, water (August 4)
Harborside Bracelets, driftwood art, buoy lamps, beach rope bracelets, more. (June 23 , July 7, July 14 and other)

Country Collectibles, antiques and collectibles, including post cards (June 23 and other)
Art of the Gem, jewelry (June 23, July 7, August 4)
Grampy's Cellar, hand made wooden items (July 7, July 21 and other)
Shellz Beadz, loom bead woven jewelry including bracelets, earrings, necklaces, using semi precious stones, glass beads, etc. (July 7, August 25)
Susan Yardeni, hand painted tiles. (August 25)
B and B Originals, hand made walking sticks, hiking staffs, hand sewn sun hats, tote bags, ladies hand bags (July 14)
West African Treasures, hand woven grass baskets (July 7, 14, 21)
Crafted by D&J, hand made wooden toys, banks, wine holders, holiday items, repurposed dishes and glassware (July 14)
Baby Leaf Co., baby items, bibs, blankets, teething toys, burp cloths (July 14)
Back to Huttleston Marketplace Page