Application forms for 2023 will be available in December. 
Huttleston Marketplace Vendors
who to participated in 2022.
We Be Jammin', specialty jams, salsas, bbq sauce, marinades, pickles, mustard, relish, fresh peanut butter & almond butter, more
By the Bay Wampum, wampum and sea glass jewelry and accessories
Custom Jewelry Designs by Marie, jewelry of all kinds, including children's, cork products
New Bedford Pottery Works, handmade pottery bowls, mugs, ornaments, and more
Choose Happiness!, t-shirts, hats, sweatshirts, lanyards with the "Choose Happiness!" logo
Diana Taft Design, Custom and original jewelry designs made from semi-precious, stone, glass and wood, lavender eye pillows, and felt acorn garlands
Lisa Elliott, handwoven wearables and home accessories
Brenda's Pastries & Cakes, breads, brownies, turnovers, cakes, and more
Jingle Cat Creations, hand made necklaces, bracelets, rings, and earrings
B and B Originals & Doug's Whales, tote bag sets made from vintage fabrics, microwave cozies, other fun sewed creations, whale shaped wooden cutting boards, cheese boards, decor
Cyd's Creative Kitchen, fresh breads, pies, cheese rolls, cookies, Cape Cod Ginger sodas, and steamed hot dogs
By the Bay Farms, hand crafted cannabis pain salve—a CBD-like topical
Wooden It Be Lovely Boutique, bouquets and crafts using handmade sola wood flowers
Maddie's Badges, decorative retractable badge holders, charms, lanyards,  BoHo barrettes, hair clips, bottle cap necklaces
Angel's Touch, crocheted hats, purses, headbands, kitchen towels, heating pads, baby cocoon mermaid tails, and hair bows
Freestyle Skirts, creatively hand dyed skirts and apparel, one of a kind design maxi and midi skirts
Teal Farm, farm fresh vegetables, berries, herbs, cut flowers, mushrooms, more
WickSmith Candles, hand poured soy candles and melts
Sparkease Tie Dye & Marbling, tie dyed clothing for children and adults, marbled hats
Diane's Kitty Kondos, dog and cat beds, cat kondos, cat scratch posts, dog & cat toys, more
Creative Creations, acrylic pour canvas, acrylic pour jewelry, other jewelry, hair pins, book marks, key chains
Roxann's Garden Center, organic soap, perennials, house plants, flowering plants
Fierce by Sasha, polymer clay and cast resin jewelry and accessories
Unicorn Expressions, paintings, lava bead bracelets, bangle bracelets, earrings, necklaces, keychains
Lafleur's Wild Flower Honey, honey produced in Swansea, MA, fresh eggs, and beeswax products
M&S Candle Company, hand poured natural soy candles and wax melts
Barbosa Family Farm, fresh vegetables, berries, fruit, herbs, crocheted dolls
My Oily Madness, jewelry, macramé items, body care products, gemstones
Rosie's Sweets, baked goods—cookies, hand pies, scones
Indigo Gardens, handcrafted beauty and wellness products such as lip balms, body butters, bath and foot soaks, face & hair serum, bug repellent sprays, etc., and handcrafted gemstone healing jewelry
FHVN Market, Fairhaven based clothing
Heathen Hammer & Hide, hand crafted carvings and leather goods
This and That, framed picture puzzle art
Sherry Dunbar, holiday and seasonal indoor/outdoor wreaths, swags, and various holiday decor
Keegan's Creations Co., T-shirts and art projects made by Keegan
Simply Sierra, handmade jewelry with natural gemstones, crystals, glass, specializing in custom rosaries and family designs, recycled vintage pieces
Sorbae Frozen Treats, handcrafted popsicles in adventurous flavors made with fresh ingredients
Tenacious Lilly Jewelers, hand made sterling silver, 14k gold, brass, copper, beaded, and micro-macramé  jewelry
Mila's Ruffles, head wraps with ruffles and bows for babies and children
Funky Bijoux, sea glass and driftwood contrivances
TAL, antique and vintage furniture, glassware, china, artwork
MACS Boutique Cork, handmade, one of a kind cork jewelry made with cork from Portugal, and unique cork bags and wallets
The Wandering Brush, affordable decorative art pieces, original art, cards, magnets, book marks, signs, tea lights
Tora Tora Designs, pet bandanas, fabric coasters, polymer clay earrings, beaded handbags
Land and SeaGlass by Kathy, mixed medium of local sea glass, reiki charged agate and crystals, and ocean themed framed art and suncatchers
Pinkhouse Hand Dyed Yarn, hand dyed, extra fine, sustainably sourced merino wool yarns in various weights
Hermit Crab Crafts, sea glass framed art, seasonal crafts, gift prints, note cards
Knotty Witches, soy candles, all natural hemp skin care and hair care, resin art
Cards by Cecelia, handcrafted greeting cards
Studio Sea Designs, sterling silver & sea glass jewelry, wind chimes, 3D printed products, handcrafted beachy nautical ornaments, more
Cedar St. Creations, various air plant holders including crystals, shells, & pottery, nature and crystal jewelry & keychains, air plant terrariums
Memere's Attic, sewn, crocheted, knitted baby, animal, kitchen, and household items—cozies, dish towels, bags, baby items, pet items, aprons, more
Maggie Lu Clothing, handmade children's clothing, bibs, burp cloths
Plant Babies, succulent plants in decorative containers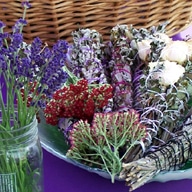 North Moon Herbals, seasonally inspired and curated home grown and hand crafted herbal goods for healing and home
Treats My Dog Eats, hand crafted, all natural, preservative free dog and cat treats, including dehydrated meats, fish, poultry, and baked treats
LML Farmhouse Home Decor, hand crafted wood décor
Lilly's Bone to Pick, hand made dog treats, bandanas, upcycled pet collars made from old shirts
Emilia Jon Co, custom wooden door hangers, custom tumblers, more
Violets Vines and More, house plants,  plant related items, soap, candles, crystals
Odd Rabbit, jewelry, wire wrapped crystal jewelry, hand painted items
Sara and Caitlyn Gifford Art, watercolor illustrations, nature/animal art, whimsical felt animals and creatures
Sweet Home Creative Signs, twelve inch wooden door signs
Christina's Creations, coasters, wreaths, bird houses, wooden plaques and string art
Baubles for Hope, beaded and novelty jewelry
The Cottage Garden, crystal sun-catchers, shell creations, garden décor, hand painted whimsey
The Orange Jellyfish, handcrafted, framed pebble art and sea glass designs
Metalhead, exotic bird sculptures made from wire
Cobblestone Headwear, headwear and socks embellished with designs for Fairhaven, West Island, Acushnet, New Bedford, Dartmouth, Mattapoisett, Marion, & Rochester
All Made by Me, 12×12 embroidery squares for quilting, vinyl door signs and stickers, macramé, doorknob flower holders, more
Sarah's Spellcasters: Magical Paper Wands, hand painted magical paper wands
Kane's Kitchen, small batch, shelf stable salsa
Lucie39, hand crafted jewelry and art prints
Alicia's Jewelry Box Creations, handmade jewelry with wire and genuine crystal beads
Wellspring Nursery, edible plants, wreaths, smudge sticks, oils
Harborside Upcycled, upcycled nautical décor and accessories, bracelets, buoy lamps, items made from driftwood, rope, fishing net, and other ocean debris
One of a Kind Creations by Kimmy, crochet topper dish towels, photography, town coffee mugs, town towels, note cards, magnets
Shellz Beadz, bead woven jewelry including bracelets, earrings, necklaces, using semi precious stones, glass beads, etc.
The Nautical Blooms Collection, goat milk soap, jewelry, home décor and beach bags
A Stitch of the Sea, ocean themed resin art, functional art trays and cutting boards
Fairhaven Lion's Club, hot dogs, hamburgers, linguica sandwiches, drinks―May 21, June 11, July 2, August 20, September 17
Farmhouse Baking Co., French macarons, whoopee pies, cookies
West Island Whimsy, hand made flower fairies, fairyhouses and accessories, wood transfer photos, little mand made witches, fairy headbands, horsehair bracelets, tumbled vintage glass, artwork, more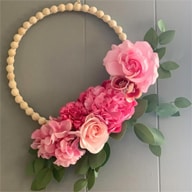 Hippy Pilgrim, garlic salts, vanilla sugar and extract, coffee rub, salt free seasoning, dipping oil seasoning
Ducky Beauty Co., makeup, skincare, accessories, more
Aqwattics, pet shrimp in glass jars
The Krunchy Kitchen, sustainable household items—beeswax wraps/bags, untowels, produce bags, bamboo straws, utensils
Garage Made, hand crafted wood décor for home, office, and outdoors
Seashelling Sisters, nautical items, hand decorated shells, nautical and floral wreaths, scenery boards, more
Sea Star Painter, hand painted items—mostly Christmas ornaments
Becky's Custom Tumblers, custom epoxy tumblers, ceramic coffee mugs, ornaments, more
The Kitchen Witch, hand crafted candles, aromatherapy, personal care
Serene Bayside Jewelry, natural gemstone and crystal jewelry, leather cuff bracelets, wrap bracelets, charm bracelets with beach and pet themes, more


Katrina's Floral Works, custom handmade silk floral décor—specializing in wreaths, arrangements, and other home décor
Goin' Fishin', original designer T-shirts featuring art of local fish, whales, etc., local photography, paintings, misc. crafts
Kylie Faison Art, pet portraits, cards, screen printed shirts, onesies, and dog bandanas, ceramics, sea glass animal portraits
The Artisan NB, locally designed and printed apparel with 10% of profits to save the oceans, drinkware
D by the Sea Crochet, crochet fashion accessories (women's, men's, children's beanies), crochet throw pillows & cushions, mandala hoops
Kellie's Krafts, sewn items, wooden items, repurposed wool items, epoxy geode styles, epoxy dominoes, jewelry, plant rooters
Timber Treasures, custom carved signs, cutting boards, serving trays, lanterns, blanket ladders, charcuterie boards, coasters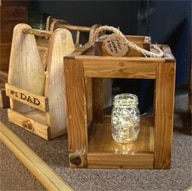 Just a Knotty Girl, handmade and unique fiber arts made from macramé and recycled yarn, including plant hangers, ornaments, coasters, wall hangings, etc.
Patty's Crafts, deco mesh wreath's, elf and Santa hats, table runners
Kitschy Stitchy Kylie, hand embroideries of cartoon characters and original designs, plush keychains
B&B Embroidery, embroidered hats, towels, pot holders, etc.
Sew Sweet, cards, handmade Christmas ornaments, key chains, hand hooked rugs, felt fake food
Candle and Beach Art, table top trees made from shells or sea glass, sun catchers and ornaments made from sea glass, LED candles decorated with pressed flowers or seashells
Quinn Medeiros Art, ceramic whales and pottery
Trucks and More by John, wooden toy trucks and cars
Two Bird Brains, bird houses, 4-foot light houses, candy sundaes, cutting boards
Brandies Creations, wood items, cheese boards, beer totes, wall hanging beer openers, pens, wine glass hangers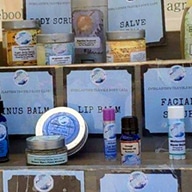 Everlasting Travels Body Care, locally made body care products for women and men, including soaps, shampoos, lotions, balms, deodorant, aftershave, beard oil, etc.
Kligel Creations, bowl cozies, table runners, coloring mug rugs, reading pillows, wood puzzles, pumpkins, snowballs, quilted items, tote bags
Love to Sew, dolls, aprons, chef hats, children's hats
Salt of the Earth Apothecary, natural plant based bath and body products, tote bags, wellness cookies
Kerryn's Crafts, hand made items including car air fresheners, crocheted items, hair accessories, key chains, blankets, matted photos, and more
Flowers from the Sea by Anne, sea shell flower designs made in East Freetown
Hush Little Baby Cakes, diaper cakes (baby gifts)
To Die For Creations, hand made, one of a kind mesh wreaths and centerpieces
Sean Alex Pottery, functional pottery— mugs, bowls, kitchen ware
Cheeky Snail Crochet, crochet toys, movie characters, animals, plush stuffed animals & creatures, home décor, hats, accessories, more
North Fairhaven Improvement Association, food, beverages―July 30 & September 10
Bess's Baubles, hand painted seashell ornaments, jewelry and crafts using locally sourced shells
Gifts to Give, trailer to collect children's clothing for charity―July 2
Wired Wampum, wampum and sea glass jewelry, trinket shell dishes, and rope baskets and coasters
Glenbar Creations, whirly-gigs, small wooden toys, aprons, bowl covers, microwave cozies, small totes, more
Grateful Face Studio, photography ―botanical and South Coast landscapes, cards and prints ―and jewelry made from photography
Cozy Home Cape Cod, one-of-a-kind baby quilts, beach totes, farmers market bags, burp cloths, tabbies, table runners, bib aprons
JEP Crafts, hand painted candles, wooden slats, glassware, wine bottle lamps
TC Apparel Designs, custom, handmade children's clothing―leggings, dresses, tops, overalls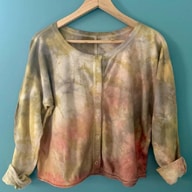 Art by Caitlin, prints and stickers featuring the art from original acrylic paintings
Falling off Trees, naturally dyed textiles, goods
P.A.C.E. Parent & Child Program, gardening/planting activity for children
Shelly's Shades of Light, fused glass art
Little by Little, sculptures made from locally found driftwood and sea glass, paintings, photo prints
Zen Creations, crystal jewelry, tarot readings
Rufflife, handmade pet items including collars, leashes, bandanas, bows, catnip mats, cat kickers, more
Ionian Bakery, baklava, cookies
All American Laser Works, laser cut designs with patriotic and nautical themes on wood, acrylic and slate
Sharon Mitchell Fine Art, original photography prints, prints on metal, calendars, magnets, glass and tile coasters, cards, postcards, tote bags, and prints of original paintings
Bracelets by George, braided elastic bracelets
mfm Creations, handbags, wallets, cosmetic bags, cloth baskets, bracelets
Baha'is of Fairhaven, information of the Baha'i Faith in Fairhaven
A Sparkle in Time, handmade jewelry, necklaces, earrings, bracelets, rings, using pearls, sea glass, gemstones
Good Grief Ministries, charcoal sketches, paintings, and the local author's book "Good Grief A True Story of Love, Loss & New Life"
Deveny Designs, handmade statement earrings for all ages made from polymer clay, resin and wire wrapped gemstones
High Lights, lighted canvas pictures, decorated T-shirts, small wood ornaments and signs
Charlotte Carlson, Used, vintage music CDs, all genres, matted photographs
Our Crafty Craft Shop, jewelry, bows, onesies, misc. crafts
HF Hair Bows and More, hair accessories, earrings, keychains, purse & backpack charms, décor bows, coasters
Beady Lil' I's, bead jewelry ―bracelets, necklaces, earrings ―including design your own
Luci's Door Décor & More, wreaths, centerpieces, door hangers, ornaments, bows, kids toys, more
Nautical Creations, handmade items made with rope and cord―plant hangers, key fobs, sailors bracelets, pet toys, zipper pulls, rope coasters, etc.
Purple Haze, jeans upcycled to skirts, colorful beach pants, friendship bracelets, hemp necklaces, more
Ollie's Arts, painted ceramics, plant pots, canvases, crafts
Mattapoiset Sea Hag Etched Glass, sand blast etched glassware and ornaments feature mostly nautical designs and local landmarks
Thrift With Kay, recycled clothing, washed and in great/new condition
Diana's Jewelry, homemade jewelry―bracelets, earrings, necklaces
Rochester Lions Club, hot dogs, chips, popcorn, drinks
Art by Janelle, painted and resined house décor, vases, trays, trinkets, cutting boards, more
Prints & Cards, original ink prints and cards
Enchanted Crafts, handmade crafts from sea shells, wood, wreaths, snowmen, more
Take Me Gnome, handmade gnomes
suCUTElents, cutie succulent candles surrounded by beach sand (guaranteed not to spill out) nestled in a terracotta clay pots
Nobrega S Photography, photography ready to frame and framed photography
23love, hand made bags with upholstery fabric, denim, or genuine leather, sand bottle wish necklaces
D&A Art & Photography, artwork and photography
Be Be's Baskets, homemade baskets
Mae Designs/Mo & Row, hand bags, shopping totes, dog waste products, key chains, baby bibs, burp cloths, blankets, bedrolls
Kat Freitas, crochet reusable water balloons, plant holders, small toys, and fidgets
Sophs Botanicals, tropical house plants
Love Nene, hand poured cement home décor—planters, trinket trays, soap dishes, candle vessels, etc.
South Coast Sewn, scrunchies, headbands, keychains, cup sleeves
Sun Yogi, beeswax wraps, crystal candles, and crochet items, depression glass
Joan B's Treasures from the Sea, coastal décor, glass candle chimneys, seashell art, trinket boxes, beach signs, fairy gardens
Bobbi's Good Life Goodies, flavor infused local honey, honey and elderberry syrup, honey pickles, honey infused vinegars and bbq sauces
Feeling Groovy, acrylic paint pours on canvas, acrylic paint pour jewelry—pendants, earrings, bracelets, other groovy things
Knotty or Nice Knits, handmade children's clothing and accessories
Mimi and Lulu's Art, hand painted cards, posters, crocheted hanging items and magnets, Ukrainian sunflowers, handmade clay figurines, more
Whaling City Florist, fresh flower bouquets, fresh eucalyptus bundles, assorted house plants, rose petal soaps, more
Yesterday's Heirlooms are Today's Treasures, recycled jewelry made into orbs, Christmas trees, and home décor. Seashells, sea glass, and rocks from local beaches created into home décor items
Jack & Stones, hand crafted natural gemstone jewelry
Simcoe's Creations, pacifier clips, Disney keychains, beaded pens, beaded bracelets for kids, shoe charms
SouthCoastMaTreasure, antiques and collectibles, glassware, books
To Die For Creations, hand made, one of a kind mesh wreaths and centerpieces
Hidden Leaf Crafts, handmade jewelry, crafts, digital artwork, and gift certificates for horseback riding lessons
West African Treasures, woven grass baskets, West African crafts
Make Your Own Name Bracelets, kids and adults are able to design bracelets with their names and "spicey" sayings
Kim Possible, crystal sun catchers, necklaces, hand made journals
The Crayon Guy, hand crafted crayon holders, toys, gift boxes
Judi's Girl Knits, hand knits, shawls, hats wraps
DRB Stained Glass, hand made stained glass―cardinals, mermaids, Portuguese roosters, and more
DIY OOZE, hand crafted home décor
Half Blind Woodworking, custom built furniture and accessories made from reclaimed pallet wood
Back to HUTTLESTON MARKETPLACE HOME