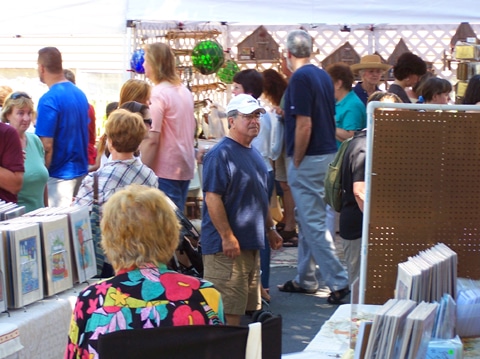 Homecoming Day Fair
Saturday, June 29, 2019
Center Street, from William to Green streets, Fairhaven
10:00 a.m. to 4:00 p.m.
Fairhaven's largest annual event features about 175 booths of handmade crafts and delicious foods in addition to live entertainment, an art exhibit on the west lawn of the Unitarian Church, and children's activities, including the very popular fire engine rides. Sponsored by the Fairhaven Improvement Association. Free. Handicap parking available. For more information, visit http://FairhavenImprovement.org.
This year, there will be a shuttle van route between the Northeast Maritime Institute building at 32 Washington Street and Fairhaven High School, where there will be tours of the high school presented by the FHS Alumni Association. Also at the high school property the Historical Society Museum will be open in the Academy Building and the new Huttleston Marketplace will be set up on the lawn. The shuttle service is being sponsored by the Office of Tourism with the cooperation of the Fairhaven Council on Aging.