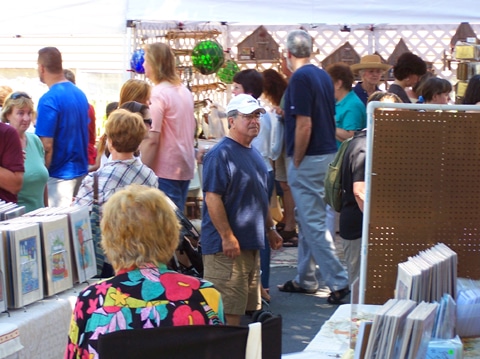 Homecoming Day Fair
CANCELLED FOR 2021
2022 date will be Saturday, June 25
Center Street, from William to Green streets, Fairhaven
10:00 a.m. to 4:00 p.m.
Fairhaven's largest annual event features about 175 booths of handmade crafts and delicious foods in addition to live entertainment, an art exhibit on the west lawn of the Unitarian Church, and children's activities, including the very popular fire engine rides. Sponsored by the Fairhaven Improvement Association. Free. Handicap parking available. For more information, visit http://FairhavenImprovement.org or email fairhavenhomecoming@gmail.com.
There will be tours of the high school presented by the FHS Alumni Association. Also at the high school property the Historical Society Museum will be open in the Academy Building.