HARBORMASTER
The Harbormaster monitors Channel 9.  Acting Harbormaster Timothy Cox's cell phone number is 508-962-1416. The Harbormaster's web page is https://www.fairhaven-ma.gov/harbormaster-shellfish-departments.
PUBLIC BOAT LANDINGS

Parking fees at the town's public boat landings are $7 per day. Yearly stickers are $50 for Pease Park, Seaview Avenue and Hoppy's Landing.
Hoppy's Landing
Goulart Memorial Dr., East side of Long Island
Jim Holmes Boat Ramp at Pease Park
Middle Street, inner harbor
Seaview Avenue Boat Landing
Seaview Avenue, east side of Sconticut Neck
MARINAS
Marinas are listed in alphabetical order. Listing does not constitute an endorsement by the Fairhaven Office of Tourism.
Acushnet River Safe Boating Club, Inc./ US Coast Guard Auxiliary
80 Middle Street, Fairhaven
508-991-2126
http://flotilla65.com/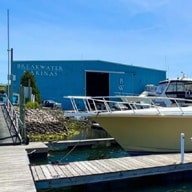 Breakwater Marinas
2 River Avenue, Fairhaven
508-994-1133
https://www.bwmarinas.com/
Fairhaven Shipyard & Marina, Inc.
South yard, 50 Fort Street, Fairhaven
North yard, 32 Water Street, Fairhaven
508-999-1600
http://www.fairhavenshipyard.com
Northeast Maritime Institute's
Marina at Slocum Cove
2 Elm Avenue, Fairhaven
508-997-1267
http://slocumcovemarina.com
Seaport Resort & Marina
110 Middle Street, Fairhaven
508-997-1281
https://seaportresortandmarina.com/marina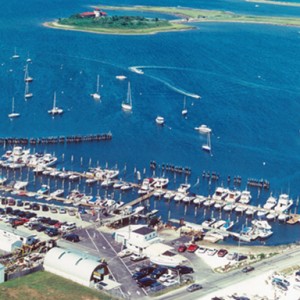 West Island Marina
56 Goulart Memorial Drive, Fairhaven
508-993-0008
www.westIslandmarina.com