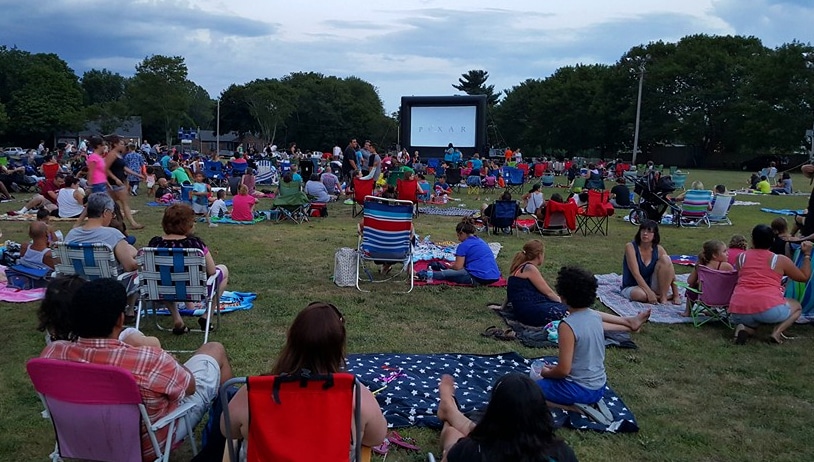 Outdoor Family Movie Night:
(Title to be announced)
Saturday, July 21, 2018, 6:00 to 11:00 p.m.
(Rain date, July 22)
Movie begins at approx 8:15 p.m.
Livesey Park, Parker Street, Fairhaven
A free family movie (title to be announced) will be projected on a big, 30-foot outdoor screen during this fun evening event. Before the movie starts enjoy food, ice cream, face painting, bounce house, games and activities. For more info visit the Facebook page: Fairhaven Outdoor Family Movie Night.