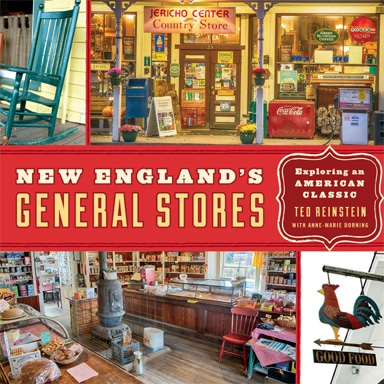 Ted Reinstein: New England's General Stores
Exploring an American Classic
Monday, April 8, 2019, 6:30 p.m.
Millicent Library, 45 Center St., Fairhaven ( use Walnut St. entrance)
Ted Reinstein, author and broadcast journalist, will present New England's General Stores: Exploring an American Classic on Monday, April 8, at 6:30 in the Millicent Library Auditorium. The program is sponsored by the Friends of the Millicent Library, the Fairhaven Colonial Club, and the Fairhaven Historical Society.
Reinstein, a reporter for WCVB-TV/Boston's "Chronicle," will share the rich and colorful history of this iconic institution, how general stores figured in the rise of early American commerce, why they began to fade, and why—like another New England icon, the diner—they have begun to come back and even be re-invented and re-imagined for a new era. Handicap accessible. Free.