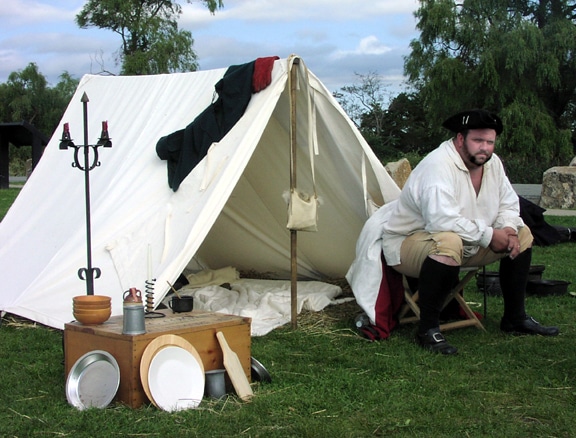 Fairhaven Village Militia
Revolutionary War Encampment
Saturday, September 28 , 2019
10:00 a.m. to 5:00 p.m.
Fort Phoenix, Fort Street, Fairhaven, MA
Due to the current EEE/mosquito warnings, Fort Phoenix closes at 7:30 p.m.
The Fairhaven Village Militia and the Wareham Minutemen and Militia Companies present a one-day historical encampment at Fort Phoenix. Talk to period costumed men and women about the fort's history and life in the 1770s. See military drilling, flintlock musket and cannon firing demonstrations and camp cooking demonstrations. Children can try 18th century games and toys. Also see activities such as tin smithing, leather working, carpentry, sewing, fire starting, and more. 
Saturday at 5:00 p.m. there will be a demonstration firing of the fort's five cannons.
Free. Handicap accessible. For more info: 508-979-4085 or visit https://fairhavenvillagemilitia.blogspot.com/