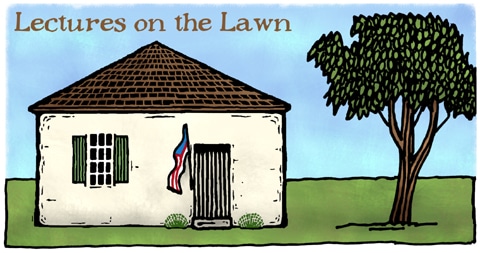 Lecture on the Lawn: Manjiro & Whitfield
Saturday, June 17, 2017, 2:00 p.m.
Old Stone Schoolhouse, 40 North St., Fairhaven
Bring a lawn chair or blanket and settle under the tree next to the one-room schoolhouse for a talk by Tourism Director Chris Richard. The lecture will focus on the story of the first Japanese person to live in America, Manjiro Nakahama, who was brought to Fairhaven in 1843 by Capt. William Whitfield. Manjiro first attended school at the Old Stone Schoolhouse. Please note: the Old Stone Schoolhouse has no running water or restroom facilities. In the event of rain, there is very limited adult-sized seating inside. The schoolhouse itself is open from 12:30 to 4:30 p.m. on Saturdays in June, July and August. Admission is free. For more information, call 508-979-4085 or email FairhavenTours@fairhaven-ma.gov.
For other lectures in series click: Lectures on the Lawn